A Tokyo based animation studio that needs no introduction! Studio Ghibli is best known for their traditionally animated anime films. It was originally founded by the legendary pair,
Hayao Miyazaki and Isao Takahata, back in 1985. Ghibli is named
after an Italian war plane that was used for scouting, this reflected Miyazaki's love for not only airplanes but also Italy. The name itself means "hot wind blowing through the Sahara Desert".
Takahata and Miyazaki
It was formed after the great success of Nausicaä of the Valley of the Wind, which both Takahata and Miyazaki worked on. Their first feature film hit was Laputa, or some of you may know it as Castle in the Sky. Most of the films that Studio Ghibli produces is by Miyazaki, followed by Takahata, although they have worked with other film producers and directors as well.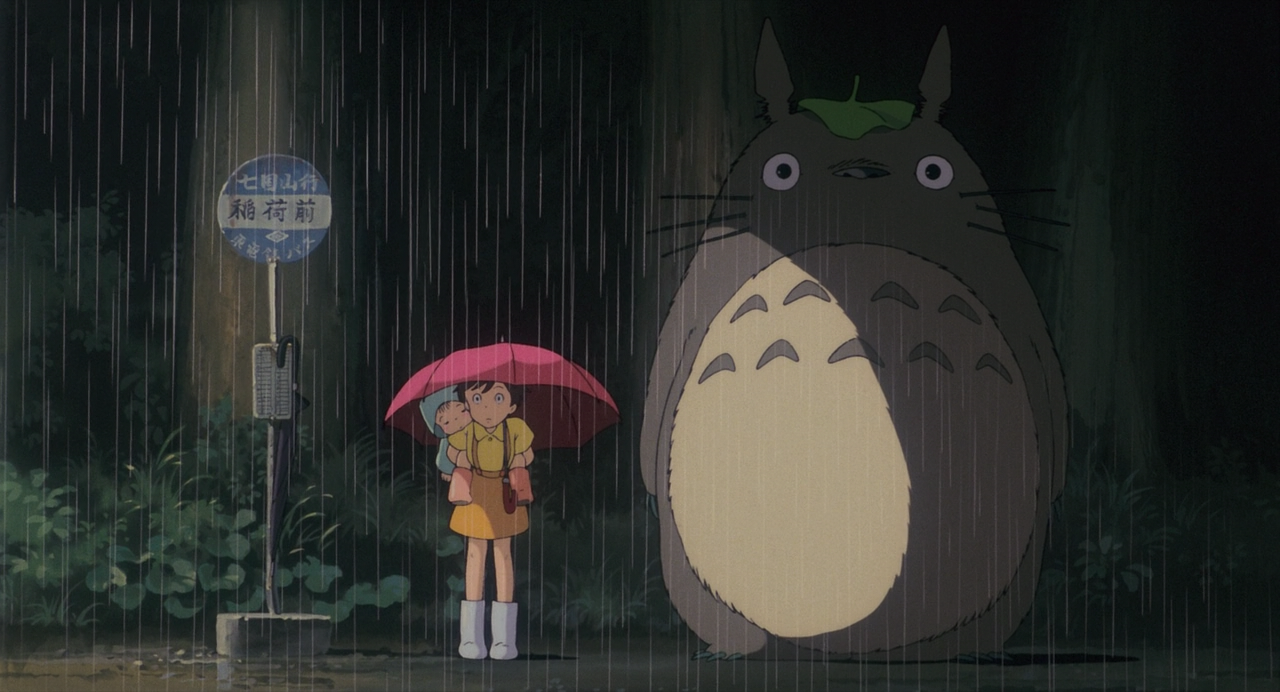 Family favourite, My Neighbour Totoro
Walt Disney later acquired the rights to distribute it internationally in 1996 as part of the Disney-Tokuma deal. Their popularity really took off and in 2001 a Studio Ghibli Museum was opened in Tokyo. Naturally it contains exhibitions based on their work, but they also show some short Studio Ghibli films that are not available elsewhere, so if you're a huge fan of Studio Ghibli it would be well worth a visit!
Kiki's Delivery Service
Hayao Miyazaki's son
Gorō Miyazaki, has had a hand in some newer projects but unfortunately this caused some friction between father and son, as Hayao felt that his sons work was not good enough at the time when producing Tales from Earthsea. The new feature film was not received as well as many other past film titles but he then went on to direct From Up On a Poppy Hill, which was quite well received.
To this very day their timeless classics serve as an inspiration to the world of animation. They are still very inclined to animating traditionally (or at least by hand) and they have a certain style that many try to imitate. With the next generation of animators being trained over there, including the son of a legend, it doesn't look like Studio Ghibli is going anywhere soon.
Princess Mononoke
"Do everything by hand, even when using the computer."

- Hayao Miyazaki