Well I am sure this is a name a lot of you are familiar with! But for those of you who need an introduction to him, Nick Park is stop motion animator who works for Aardman Animations in Bristol. So to name a few works that you may be familiar with are Wallace and Gromit, Shaun the Sheep and Creature Comforts.
His works have been nominated for and also won quite a few BAFTA awards and Oscars.
He continues to work with traditional stop motion animation and plasticine, so the old 'move it a bit and take a photo' technique. His first feature piece for Aardman, A Grand Day Out, was a student project at the time. This was funded by the studio which allowed him to continue to work on it part time whilst continuing his studies. This became a huge hit and was nominated for an Academy Award for Animated Short Film. Unfortunately he lost this award to another short, Creature Comforts, which was also his work anyway!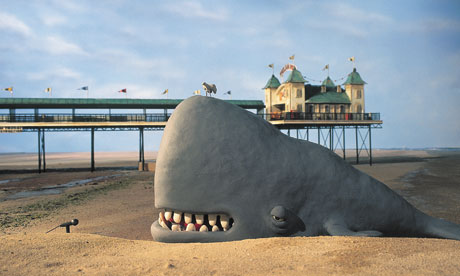 His animations have graced British TV for many years and it has gained a lot of attention all over the world too. Creature Comforts had a US adaptation created, and you may have heard of his feature film, Chicken Run.
In this day and age, many animators do their work digitally but it is fantastic there are still animators, such as Nick Park, that keep the old traditions alive.
Here's a little food for thought for you budding animators out there.
"All of our stuff has taken time to grow on people. It started small and had this long, slow, organic growth. You can't knock stuff out quick if it's going to be good." - Nick Park